Find a Training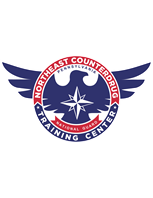 The Northeast Counterdrug Training Center provides training in prevention and counterdrug activities to law enforcement agencies and community-based organizations working to reduce the availability of illicit drugs, improve public safety, and diminish drug use in our society. Upcoming courses are listed below. 
ANNOUNCEMENTS
Live Webinars are now available! NCTC is excited to announce we are now offering free live webinars for law enforcement! All webinar classes are Eastern Standard time zone unless noted otherwise. Registration is still required. Search for "webinar" to find virtual classes.
Did you know you can receive text messages about updates to your NCTC classes? Log in, go to Profile, and opt in for SMS notifications (text messages) today.
Use the search features to find courses, search by state, or select a month to see more upcoming training. For a full list of our courses visit Course Descriptions. 
Looking for your NCTC Course Certificates? Login and print them from the Transcript page.
Schedules and availability of seats for NCTC courses are updated often. If you are interested in a class, we encourage you to register for classes that have a waitlist. We communicate regularly with people on class wait lists. NCTC may make changes to accommodate more attendees.