Find a Training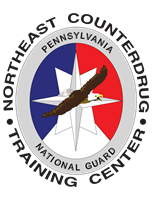 The Northeast Counterdrug Training Center provides training in prevention and counterdrug activities to law enforcement agencies and community-based organizations working to reduce the availability of illicit drugs, improve public safety, and diminish drug use in our society. Upcoming courses are listed below. 
Live Webinars are now available!
Based on guidance from the Pennsylvania Governor's Office and Pennsylvania Counterdrug Joint Task Force for preventing the spread of COVID-19, the Northeast Counterdrug Training Center is postponing traditional classroom training until 30 JUNE 2020. NCTC is offering free webinars. Search for "webinar" to find virtual classes.
Use the search features to find courses, search by state, or select a month to see more upcoming training. For a full list of our courses visit Course Descriptions.